Latest Market Trends: Oakland, Berkeley, Piedmont & Alameda - March 2019
Is the market slowing down? Will Bay Area home prices continue to rise? How will higher interest rates impact Bay Area real estate?
It seems like there is another news story each day forecasting the next boom or gloom in the real estate market. But one thing is certain: the Bay Area real estate market is unique, and general trends don't always apply here.
To be a successful buyer or seller in the Bay Area, it's critical to understand current market trends AND to work with a real estate professional with the strategic knowledge and expertise to help you navigate the process. That expertise can be the difference between getting the house of your dreams or losing out to the competition.
To help keep our clients informed of the state of the Bay Area real estate market, we're sharing the latest, cutting-edge data. Whether you're buying, selling, or just curious about how the market is doing, these stats will benefit you.
Have questions? Please give me a ring! I'd be happy to discuss this data and how it should inform your home search or sale.
East Bay Median Home Sale Prices for 2018

Average Sales Price vs. List Price for 2018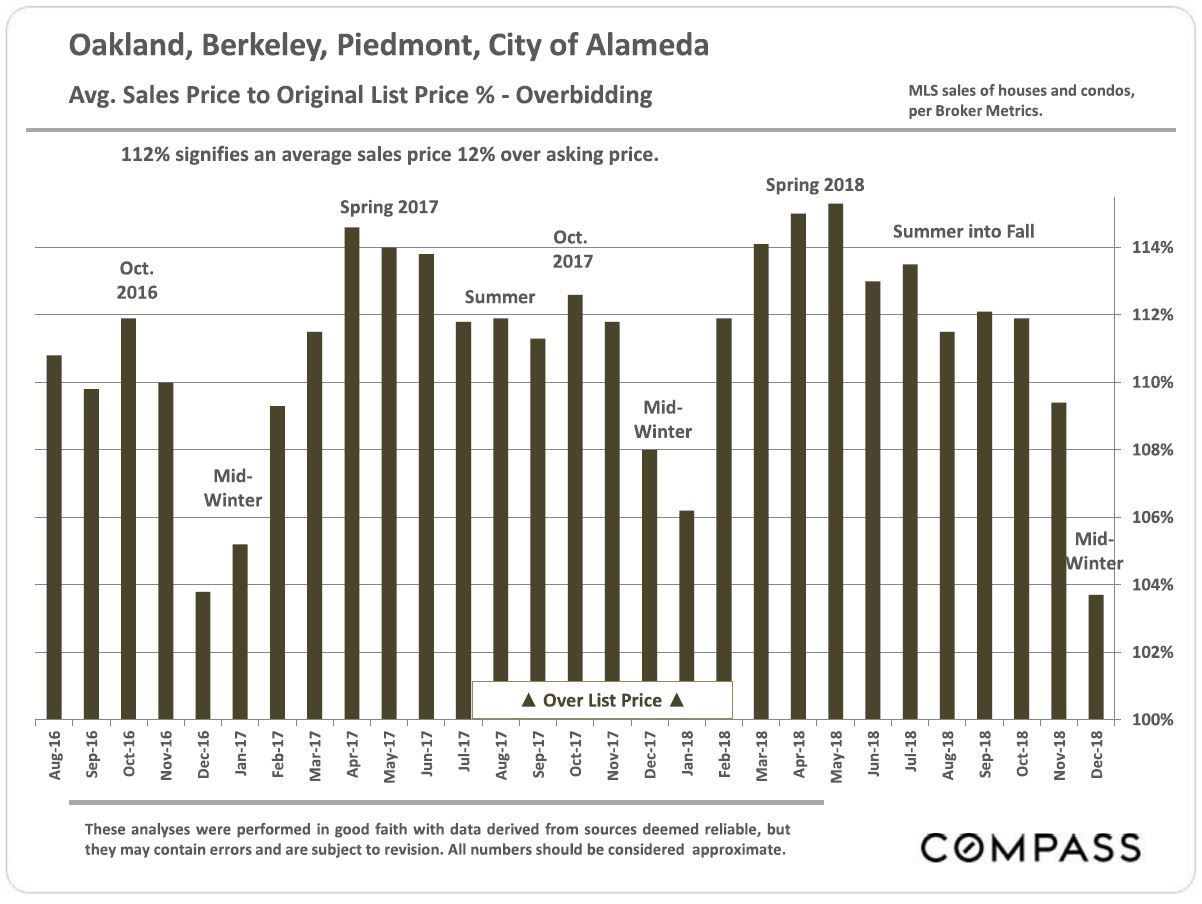 Get The Full Report:
---
Market Overview Trends - March 2019
Oakland,Berkeley, Piedmont & the City of Alameda
Download HERE